My Heart Is Yours Valentine Card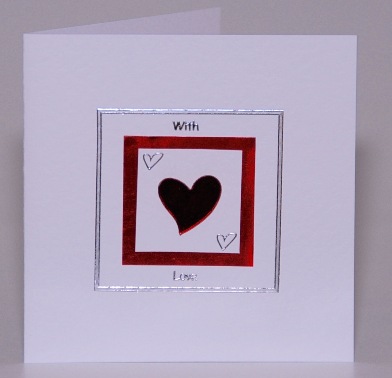 A single red glass heart sits on a square of white card, framed by a square of red card on this valentine card. Two tiny silver hearts sit beside the glass heart. The words With Love, written in silver, sit top and bottom of the red square and the whole design in framed by silver lines. The card is blank inside for your own loving greeting.
£2.75
Buy
If ordering by phone, please reference card #282.