Sparkly Word Tree Gift Tags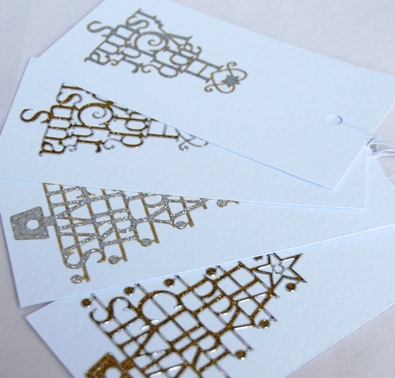 There are four  glittery gift tags in this pack, two silver and two gold. There are two designs of christmas tree made from the words Happy Christmas, one of each colour.    Each gift tag measures 14cm by 7cm and has a length of elastic to fasten it to your gift.
£1.50
Buy
If ordering by phone, please reference card #CGT003.