Patchwork Seventh Birthday Card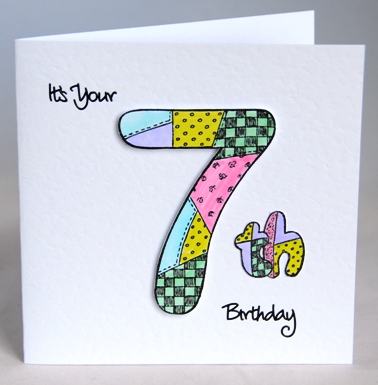 This colourful card is to celebrate a seventh birthday. It's Your Birthday is written in black above and below the number which is decorated with a pattern of colourful patchwork pieces. The card is blank inside for your own birthday greetings.
£2.50
Buy
If ordering by phone, please reference card #P 07.