Loving Words Valentine Card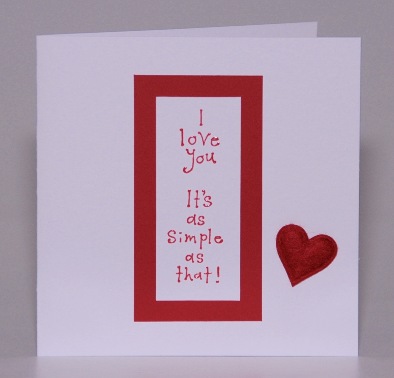 This is a simple valentine card to show that special someone just how much you love them. A rectangle of white card bearing a loving message is framed in red card and has a fabric heart sitting on the lower right hand side. The card is blank inside to add your own special message.
£2.75
Buy
If ordering by phone, please reference card #281.