Happy Happy Birthday Card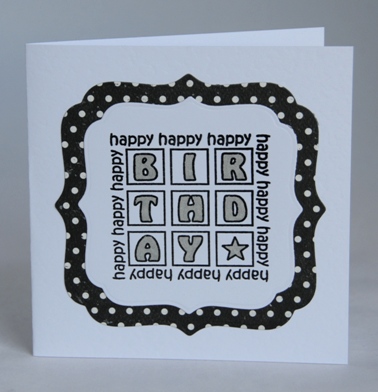 This card has a square of white card embossed in black with nine little squares. Each has a letter except for the last one which has a star. The letters spell out birthday and are painted in silver metallic paint. These squares are framed by the word happy going all around. This is, in turn, mounted onto another square of black and white spotted paper. The card is blank inside for your own birthday wishes.
£2.75
Buy
If ordering by phone, please reference card #732.