Cricket Fathers Day or Birthday Card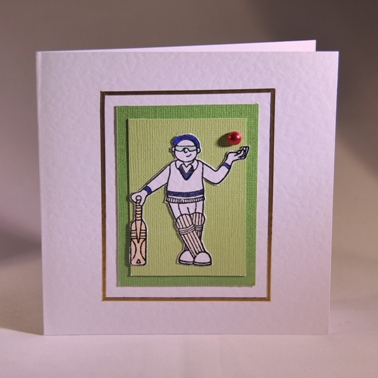 A gold rectangle surrounds two smaller green rectangles on the front of this birthday card for men. It could also be used for Fathers Day. A cricket player stands ready, holding his bat and tossing a ball in the air.
£2.75
Buy
If ordering by phone, please reference card #299.