Birthday Cake Celebration Card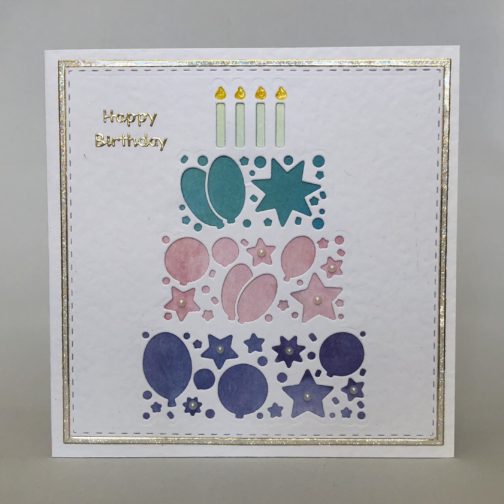 I have die cut a square with a stitch edged border from white hammered card. Onto this I have die cut a birthday cake – each layer is made up from balloons and stars and is topped with candles. I have backed each layer with a different colour of paper in a soft watercolour design. I have added small pearls to the stars and have used a yellow glaze on the flames of the candles. Happy Birthday is written in gold lettering at the top oh the card which is blank inside for your own birthday greetings.
£3.00
Buy
If ordering by phone, please reference card #801.