All You Do Thank You Card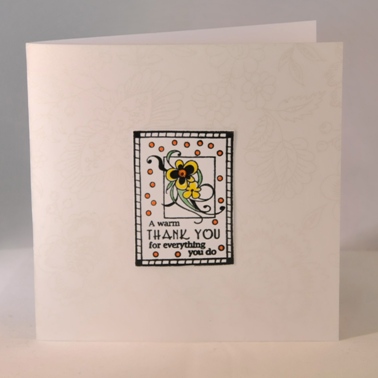 This Thank You card has a background of vellum decorated with delicate silvery flowers and leaves. The thank you message is highlighted by two flowers, painted with yellow and green glaze, one of which has an orange acrylic gemstone at the centre. Orange glazed dots frame the flowers. The card is blank inside so that you can write your own message of thanks.
£2.75
Buy
If ordering by phone, please reference card #410.